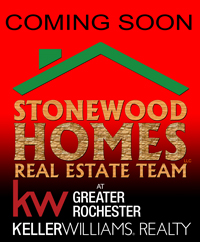 If you see this sign near your home
it means our renovations team is hard at work improving your neighborhood.
Not every Stonewood Homes masterpiece is an original creation. Sometimes we're drawn to a property in distress - a once grand home full of life and love that has fallen on hard times.

Vacant homes are a blight everywhere and they only serve to draw crime, deteriorate, make the area look bad, and lower the value of all the surrounding homes. We pick the worst homes in the nicest neighborhoods to renovate back to their former glory - often better than new with the most modern conveniences and style.

When we're done, our realty team will find a new family to move in who will take the same pride in ownership that you have to keep the home nice restoring the value of all the homes in the neighborhood.