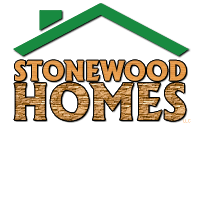 Stone and wood... natural elements assembled in a natural setting, one stone at a time, one board at a time.
Craftsman, Prairie, and Contemporary style architecture are our specialty. Inspired by the master works of Frank Lloyd Wright, our homes are as much about form and function as they are about beautiful appearances. We incorporate the unique assets nature provides at every site; be it foliage, water features, or the vista.
Our passion and vision lives south and east of Rochester, and we can grow a home on your land, or let us find just the right spot for you.
No mass production, no "cookie cutter McMansions". Each Stonewood Home is a one of a kind piece of art designed by you, for you; we can work with your architect, or we can introduce you to one of ours.